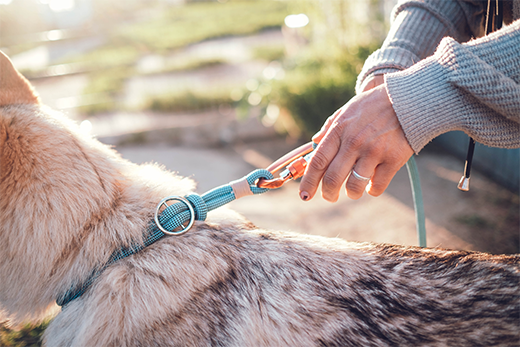 Dogs are loyal companions, and they deserve the best personalized dog collars to show off their personality. Whether your dog loves to play fetch or just likes to relax at home, there is a perfect personalized dog collar for them. In this post, we will discuss the best types of personalized dog collars for every type of pup. Keep reading to learn more!
How to Customize Your Dog Collar
If you're looking for the best personalized dog collars, you'll want to find ones that come in a variety of colors and designs to match your dog's personality.
When choosing a dog collar, you'll want to make sure it's comfortable for your dog to wear and that it won't rub their skin raw. You'll also want to choose a collar that's adjustable so you can get the best fit for your dog. Once you've found the perfect collar, you can have it customized with your dog's name, your phone number, or anything else you want. This will help ensure that if your dog ever gets lost, they can be easily returned to you.
What Matters in Dog Collars
There are a lot of different options out there when it comes to dog collars. You can find them in all sorts of colors, materials, and styles. But what really matters when it comes to choosing the best collar for your dog? In our opinion, the most important thing is that the collar is durable and made from strong material like climbing rope.
A collar should be able to withstand anything your dog gets into, whether it's chasing rabbits through the woods or playing fetch at the park. It should also be comfortable for your dog to wear.
What's the Best Dog Collar?
There are a lot of different dog collars on the market these days, but which one is the best? If you're looking for the best dog collar for your adventurous pup, then look no further than the Adventure Collar.
This collar is made with super strong and durable climbing rope, and it's equipped with an adjustable stop ring to ensure a perfect fit. It also has a carabiner clip that can be used as a quick-release attachment point, making it the perfect collar for any dog owner who seeks adventure. Thanks to its secure paracord rigging, you can rest assured that your dog will be safe and sound while wearing this tough and stylish collar.
Final Thoughts: Best Personalized Dog Collars
If you want to make sure your dog has the best possible collar, then you need to understand what factors matter most. Once you know what to look for, it becomes much easier to find a collar that will perfectly suit your pup.
And of course, if you have any questions or need help customizing your own dog collar, we're always here and happy to assist. So don't hesitate reach out today – we can't wait to help you find the perfect dog collar for your furry friend!
In this article:
View